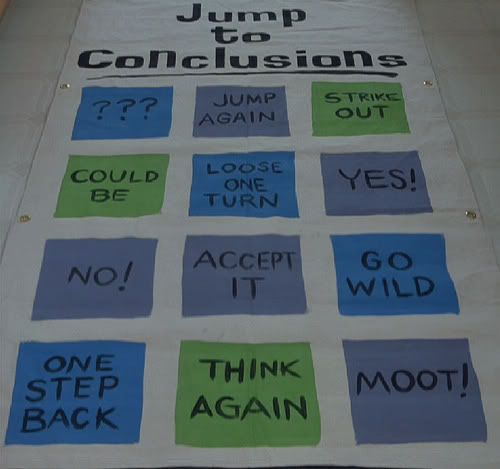 This season, I'm going to work on a project in which I watch every Rams game again on Tuesday (or Monday night if the MNF game is boring) and I started to watch the Rams first preseason opener and I stopped after two serieses, one each by the Rams offense and defense.  By that time, the Colts had gone from their 1B team to their actual B team and the Rams were already up on the way to a rout.
VTRamsFan does a great job over at Turf Show Times breaking down the Rams first running play in which Cadillac Williams ran for 11 yards.  This play is more interesting for several reasons, including rookie tight end handling a defensive end on his first play.  This is an interesting running play due to the lack of vanilla blocking scheme.  Josh McDaniels' play call leads to a lot of push by the offensive line and a lot of room for Williams.
Will over at RamsHerd does another great job breaking down the defense and especially the defensive line play that lead to Quintin Mikell's interception on the defense's first series.  It is interesting because it is classic Spagnuolo as he uses a blitzer, a stunt and a blitzer that stops his blitz to cover the running back.  It cannot be overstated how good of a play that was for Darian Stewart to hold up his blitz and still be able to cover the running back so that Painter had to force the ball down the hill without a quick outlet.
Even in those two plays, the Rams did not face the Colts number 1 team as they rested a lot of starters including Dwight Freeney, their best player on defense and their best player overall, star QB Peyton Manning.  Additionally, the Colts traditionally take preseason very lightly and are one of the most vanilla teams in the preseason.
The two plays above, wonderfully detailed by VT and Will are great indicators of what the Rams can be, but they mean so little in the grand scheme of things, it makes no sense to try to extrapolate anything of the future Rams from this first preseason game after the lockout and only a week and a half of practice.  It was a great game for the Rams and fun to watch, but ultimately it means nothing.