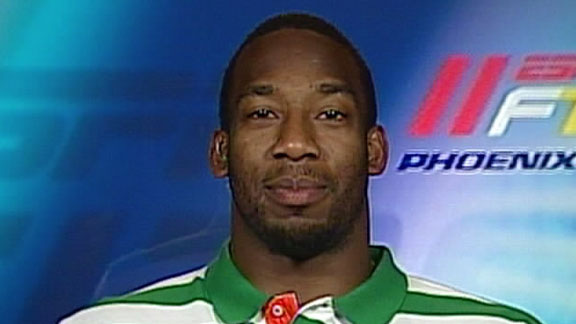 So, I'm sorry the title isn't quite as punchy as I was hoping to go with, but with Aaron Curry facts are facts.  He's a great player on the field and an incredible person off the field.
Aaron is bringing a leukemia survivor with his as his guest to the NFL draft.  Bryson Merriweather, 12, will sit in the green room with Curry and participate with him in the other draft day related activities.
Curry is the sort of player that the Rams need on their team.  The Rams need to rebuild their reputation on the field and in the community.  You can't say enough about Curry.  He's exactly the sort of high character player that Coach Spagnuolo wants on his team.  He's the sort of player that the Rams can mold their defense and franchise around for the next 10 years.
He's the best player in the draft, fills a need at linebacker for the Rams and he's a high character guy as well.  I don't see what's not to like.