I know I'm late to this party, but the Rams have narrowed their head coaching search (finally!) to five very good candiadates.  I think the Rams and St. Louis would be happy with any coach except Jim Haslett…I know I would.  The front runners look to be Steve Spagnuolo and Leslie Frazier at this time.
Steve Spagnolo – The red-hot defensive coordinator of the New York Giants.  He brought aggressive defense (and sacks!) back to New York, but it also being courted by the New York Jets.  He has a very high price tag, but owner Chip Rosenbloom is willing to pay it.  It is rumored that he is a terrible interview, which is why he has not secured a job yet.  The Rams brass shall see later this week.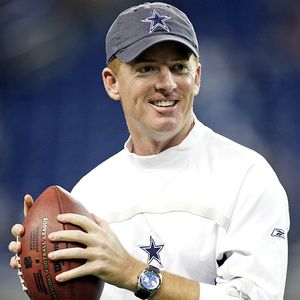 Jason Garrett – The not-so-secret candidate who is currently the offensive coordinator of the Dallas Cowboys.  The shine has come off his star (pun intended) since last year when he was named "Head Coach in Waiting For Jerry Jones to Fire Wade Phillips" after interviewing for a few openings last year.  I bet he wishes he took one last year.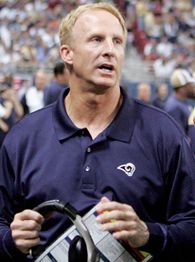 Jim Haslett – The incumbent.  We all know way too much about him.  I don't think there is any way the Rams hire him as their head coach in 2009 unless GM Billy Devaney has no other options.
Leslie Frazier – The well-regarded defensive coordinator of the Minnesota Vikings.  The Vikings have quietly had a very good defense over the past few years and Frazier had a big reason for that.  He had his final round interview with the Rams this week and impressed the Rams brass.  He knows how to motivate and God knows, the Rams need some motivation.
Rex Ryan – The defensive coordinator for the vaunted Baltimore Ravens.  He is a great candidate yet again this year.  However, the New York Jets have reportedly put him at the top of their list for their head coaching vacancy.  If the Ravens win this week and go to the Super Bowl, will any team want to wait two more weeks before being able to hire him?  I doubt it.  That would put the team at a disadvantage finding coordinators and other coaches.  (Bonus RamsGab prediction for making it this far: Ravens lose on Sunday and Ryan gets hired by the Jets…)
VanRam of TurfShowTimes has a primer on all of them as well.